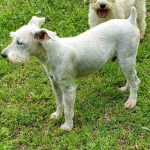 Our Miniature Schnauzer Dads
These boys are NOT for sale.
They are our pets! Some pictures are of them in their professional groomer cuts, and some are sporting their Oklahoma country farm dog hairstyles!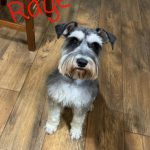 RAGE
Rage is a black and silver AKC registered Miniature Schnauzer. Rage is 13 inches and weighs 15 pounds. Rage loves to roam the woods looking for rabbits and squirrels during the day and then piling up on the couch at night to watch tv with the family. Rage is a sweetheart!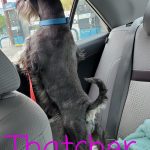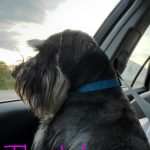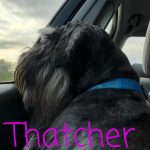 THATCHER
Thatcher is a black and silver Miniature Schnauzer. He is 14 inches tall at the withers and 21 pounds. Thatcher is dual registered with AKC and the Ukrainian Kennel Union.
Thatcher's sire was the Jr. Champion of Europe and his dam is international champion, as well as having grandparents and great grandparents that were champions.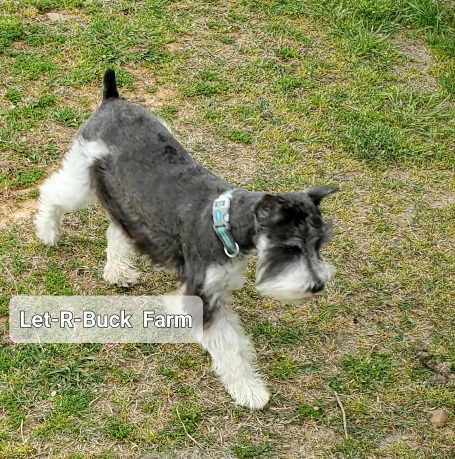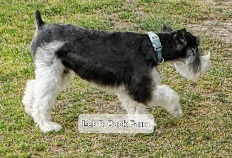 Jethro
AKC salt&pepper parti male. Jethro is a super fun-loving guy. He never meets a stranger. Jethro is always up for a game!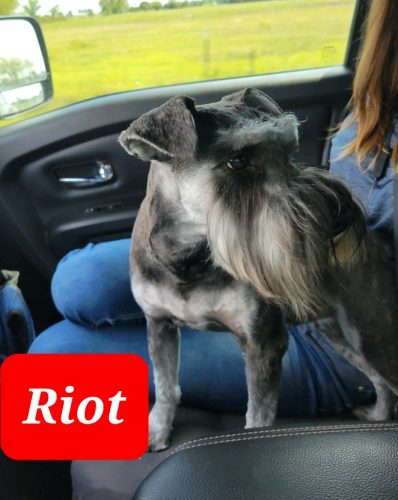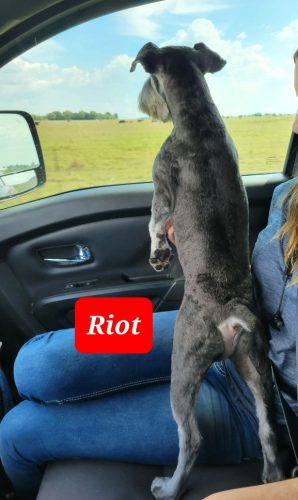 Riot
Riot is an AKC registered salt&pepper male. Riot loves living on the farm, chasing after kids, playing and wrestling.