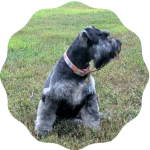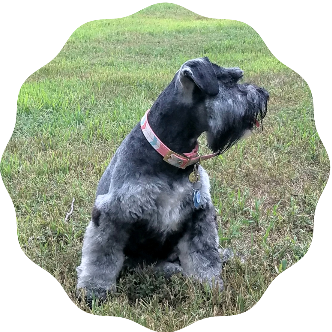 Our Schnauzer Moms
These are some of our Miniature Schnauzers Moms. They are our pets and they are NOT FOR SALE! Some pictures are of them in their professional groomer cut, and some are sporting their country dog hairstyles.
What can I say..it's Oklahoma! And they love to be outside helping out on the farm!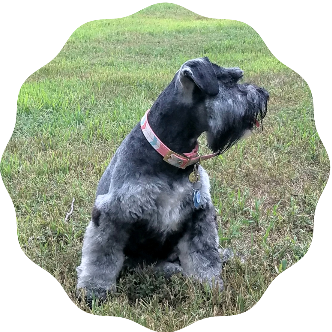 Letty Girl
A gorgeous salt and pepper female. Letty weighs in at 22 pounds and 14 inches tall. Kids..what they do to our figures!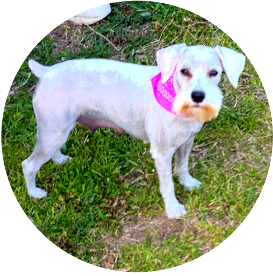 Miss Idabel
My white Miniature Schnauzer.. sporting her  farm dog hairstyle. Idabel is 13 inches tall and weighs 16 pounds.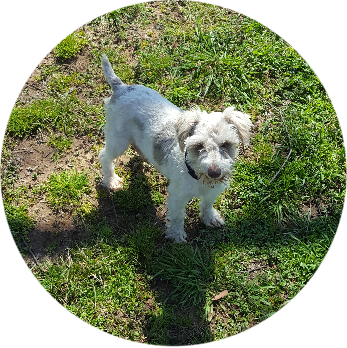 Miss Fortune
Fortune is 11 inches tall and weighs 12 pounds. She is a liver party girl and has the sweetest personality ever, super loving! Fortune is my little shadow!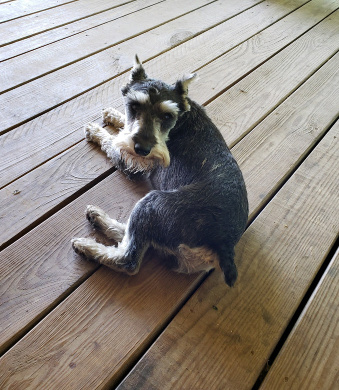 Gertie
One of our salt and pepper females. Gertie is only 11 inches tall and weighs 12  pounds, depending on how much weight she is carrying at the time. Gertie loves to be where the action is! Such a sweet girl!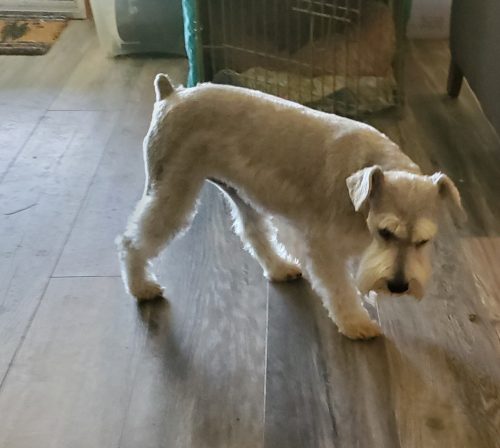 Stella Rose
Stella is a daughter of Letty and Crash. She is a gorgeous platinum salt&pepper female with eyelashes that are the envy of all!