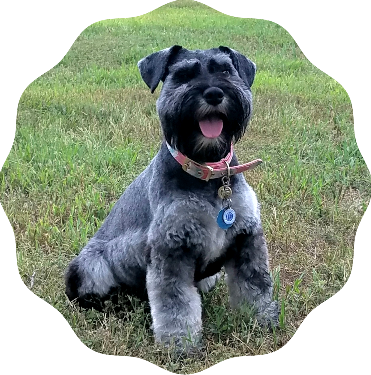 Hello, my name is Joyce Lewis. My family and I welcome you to Let-R-Buck Farm! We are located in Southeast Oklahoma's beautiful green country just outside of Poteau, Oklahoma.
  My daughter and I raise Miniature Schnauzers for both breeders and the family pet home. We have the traditional salt and pepper, black, black and silver, and occasionally we have some of the "lost colors" including white, and some parti colors.
Our Miniature Schnauzers are true farm dogs! You may find them chasing squirrels, swimming in the pond, or chasing after mice. And when the chores are done for the day, you will find them sitting at my feet on the porch, with looks of adoration on their faces, just waiting for all the petting that I can dish out to them…which is never enough!
Another one of my loves is my herd of ADGA registered Nigerian Dwarf Goats! You can often find me out in the pasture with my goats and the Miniature Schnauzers faithfully tagging along!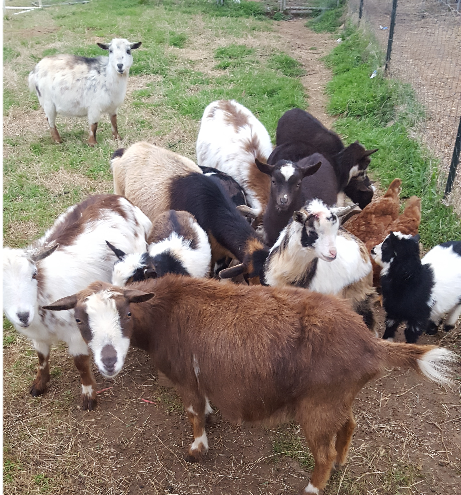 Please feel free to take a look around our website and give us a call if you have any questions.  I work as a Labor and Delivery nurse at a local hospital, so if you don't catch me on the phone when you call, please leave a message or drop me a text or email and I will get back with you as soon as possible!
Warning!!! I love to talk about my schnauzers and goats!
Joyce Lewis
cell phone (918)649-7216
email: notes2joyce@gmail.com